EDGEBoost Nodes
Modular Edge AI Performance Accelerators
High-Speed NVMe storage
Real-time GPU Acceleration
PCI/PCIe Expansion
The Rugged Edge Media Hub
Dive into the latest Premio content from videos, podcast, insights and more...
Watch Videos
20-Second Airport Security Check:
Advanced Facial Recognition And Inference Analysis At The Edge
---
RCO-6000-KBL AI Edge Inference Computer system supports time-sensitive, high-performance edge workloads in real-time
Airport traffic demands advanced security technology delivering
Rapid Response Times
Enhanced Security
Reduced Cost
---
---
Improved Airport Productivity, Safety and Convenience
GPU embedded computing efficiently and accurately screens passenger traffic with greater identification reliability, increasing travel security. The platform supports machine learning that refines system performance with each biometric processing. GPU embedded system reduce bottlenecks that impact customer satisfaction and airport throughput. The system has the processing power to consolidate unmanned security touch-point workloads by controlling displays, document scanners, sensors, cameras and mechanical security gates.
---
Intelligent Analytics
The GPU edge computer delivers actionable analytics that can quickly detect threat patterns to reduce response times. Robust AI-enabled medical inference analysis can help identify contagion symptoms to prevent illness outbreaks beyond security touch-points. Centralized traffic management and can more efficiently direct passenger flow to accommodate airport travel peak times and scheduled travel surges.
---
Rugged Edge Computer; Flexible Application
GPU computers perform continuously without downtime or latency to preserve passenger flow. The VCO-6000-KBL-1050TI is tested in extreme conditions to endure heavy airport foot-traffic environments. Its rich I/O expandability featuring 12x USB and 8x COM supports all connected gate devices and sensors.
---
Evolved Graphic Processing
GPU supports accelerated deep-learning inference delivering faster, more accurate facial recognition. As it collects increasing image data, its abilities to identify features at greater distances and recognize increasingly-sophisticated identity deceptions advance. These strengths make Premio's GPU edge computer ideal for machine vision, traffic regulation, telemedicine, voice recognition and myriad graphics-dependent Industry 4.0 or IIoT deployments.
---
VCO-6000-CFL-4M2 Machine Vision Computer with 9th Gen Intel® Core™ Processor, 4x Hotswap M.2 NVMe
Engineered for holistic inference analysis to enable AI at the rugged edge.  The AI Edge Inference Computer incorporates advanced processing, rich GPU support and scalable, hot-swappable NVMe into versatile, rugged hardware for volatile, unsparing settings.
Supports Intel® 9th Gen. CFL-R S Processors and Q370 chipset
Innovative NVMe support via four hot-swappable trays
High-speed IoT via 10GbE, 5G, USB 3.2 Gen 2
Data immediacy for reflexive hyperintelligence
Fanless, reliable design for the rugged edge
Industrial GPU Computer
Industrial GPU computers are essential in inference analysis and edge computing applications that leverage real-time data analysis from a discrete graphics engine. Industrial applications in machine vision, metrology and inspection, security and surveillance, and inference recognition are some examples where Industrial GPU computers are beneficial.
Sleek Modular Designs And Multiple Independent Displays
Extended MTBF
Strict board-level validation for longevity
Customizable I/O modules for legacy and next-gen data speeds
X6 display supported by 2x DVI-I, 3x Display Port, 1x HDMI
Designed for the Harshest Operating Environments
From -40°C to 70°C extended operating temperature
Fanless passive cooling for long-term reliability
MIL-STD810G 5Grms Vibration, 5 - 500 Hz, 0.5 hr/axis
MIL-STD810G 50G Shock, half sine, 11ms
Powerful Dedicated Grahics Engine
Industrial Grade NVIDA GeForce GTX 1050Ti
RTX 2060 Super Mini
Wide Input Voltage And Power Protection
9-48VDC support
Over voltage, Over current, Reverse current protection
Wireless IoT Connectivity And Security
WiFi and Bluetooth
LTE category 4
TPM 2.0 Support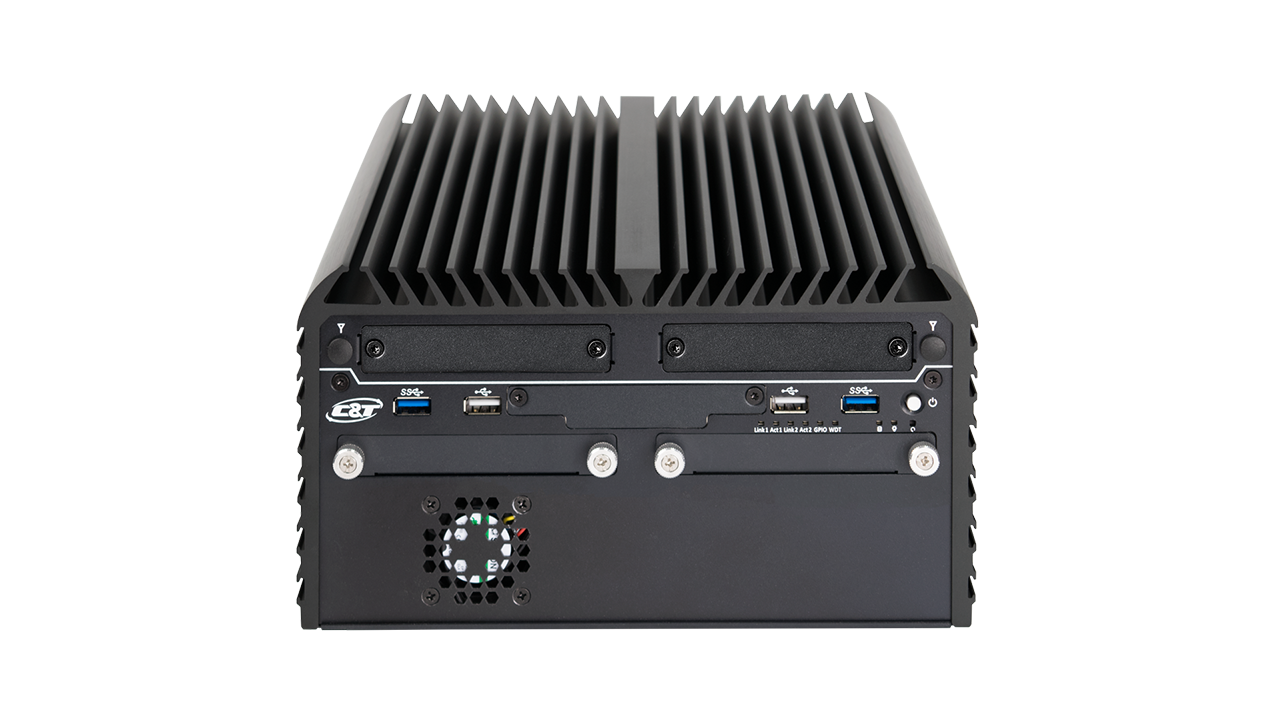 RCO-6000-KBL-1050TI Industrial GPU Computer with 6th/7th Gen Intel® Core™ Processor And Q170 PCH, GTX 1050 TI Integrated
Regular price total regular price: $1,796.00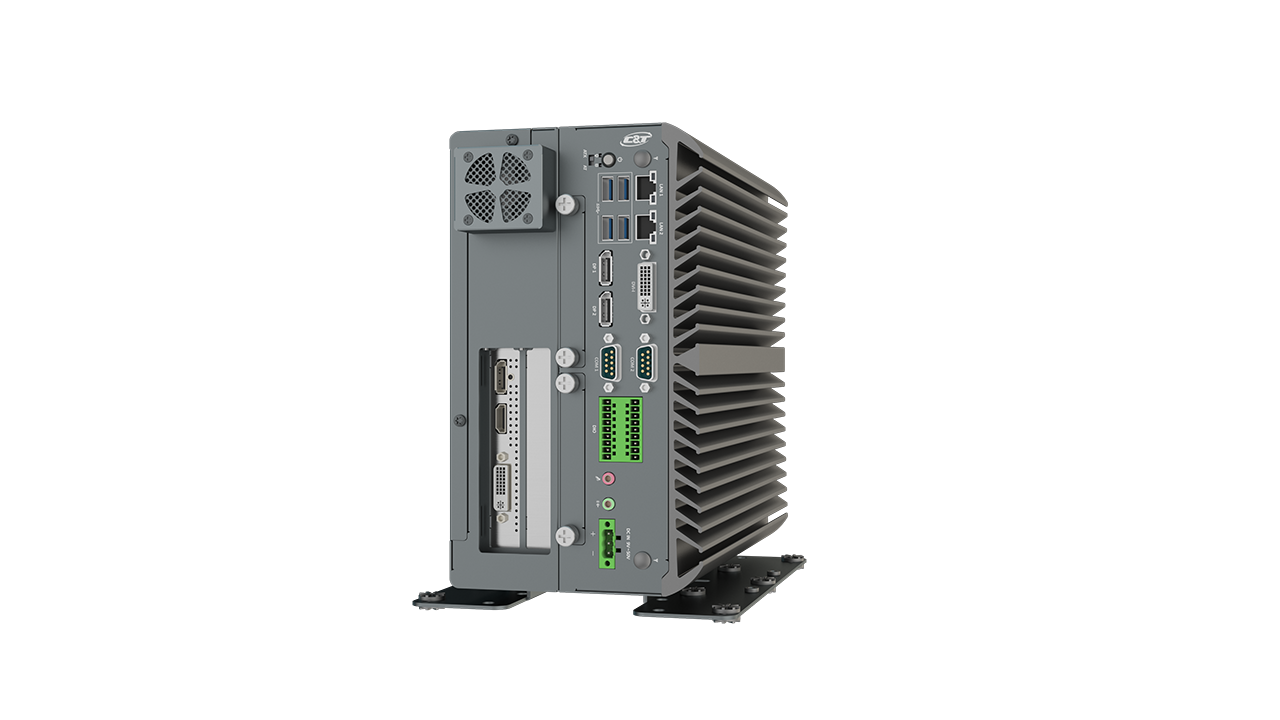 VCO-6000-KBL-1050TI Industrial GPU Computer with 6th/7th Gen Intel® Core™ Processor And Q170 PCH, GTX 1050 TI Integrated
Regular price total regular price: $1,778.00