EDGEBoost Nodes
Modular Edge AI Performance Accelerators
High-Speed NVMe storage
Real-time GPU Acceleration
PCI/PCIe Expansion
The Rugged Edge Media Hub
Dive into the latest Premio content from videos, podcast, insights and more...
Watch Videos
High Performance and Density
Our GridStreams product family is designed with obtaining the highest efficiency in densest form factor in mind. By unleashing the major performance benefits from six GPUs for Machine Learning such as AMD Radeon Instinct and NVidia Tesla, the GridStreams product family can achieve up to 600 TeraFLOPS for TensorFlow half-precision in a 2U rack space.
True Power Redudancy
High performance GPU requires high power consumption. With power efficiency in mind, the GridStreams product lines utilize the most efficient power budget without compromising environment stability while still maintaining power redundancy even with single power module failure.
Powered by AMD EPYC
The GridStreams product family is supported by the latest x86 architecture from AMD's EPYC processor.
Up to 32 high-performance "Zen" cores
Eight DDR4 channels per CPU
Up to 2TB RAM per CPU
128 Gen-3 PCIe lanes
Dedicated security subsystem
Integrated chipset
Socket-compatible with next-gen EPYC processors
Versatile cooling and cost effective
The GridStreams product family supports multiple GPU card combinations compatible with high performance GPUs ranging from enterprise all the way to budget GPUs in consumer markets, thus lowering the total cost of ownership (TCO) compared to some of our competitors. The flexibilities are carefully designed without compromising effective cooling, whether using active or passive cooling GPU cards by utilizing innovative airflow exhaust channels. This innovative feature allows System Integrator technicians, IT administrators, and Service Technicians the ability to save on replacement hardware and installation and service times, which ultimately helps with lowering the overall total cost of ownership (TCO).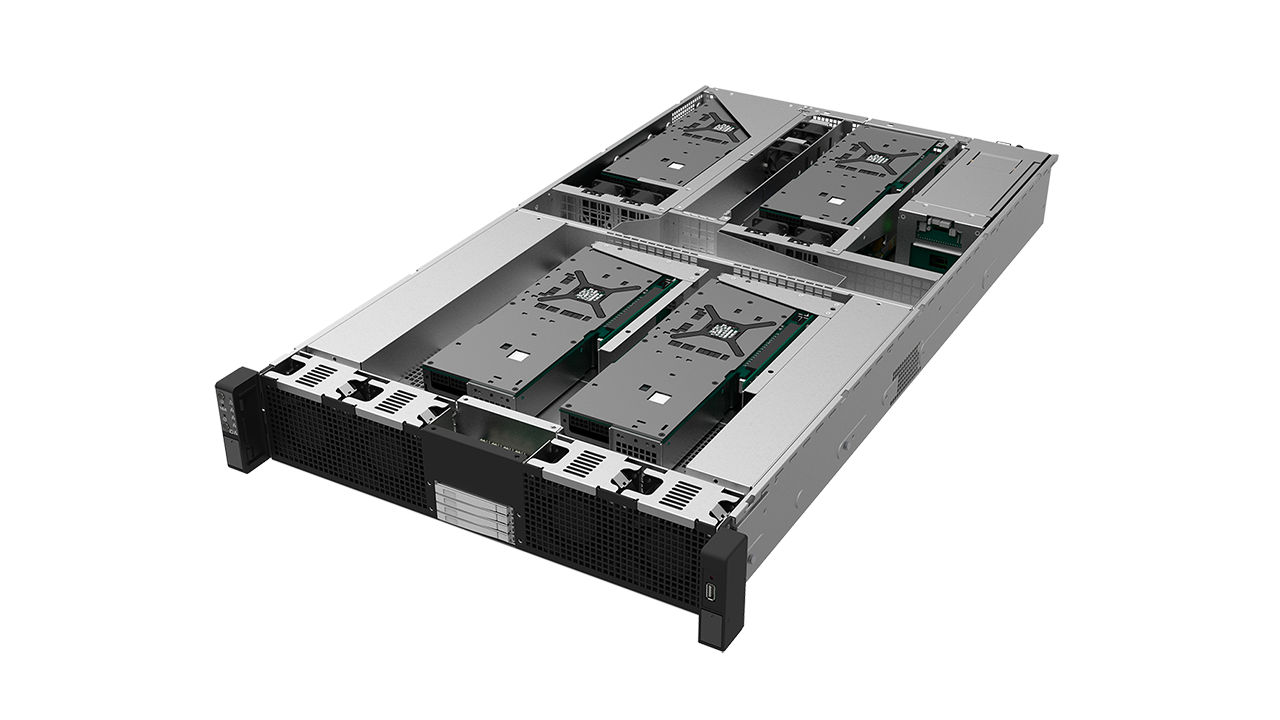 GS206G-UN 2U AMD EPYC Server with 6 GPUs and 6 NVMe 2200W HRP
Regular price total regular price: $0.00